The local gathering place for great food and wine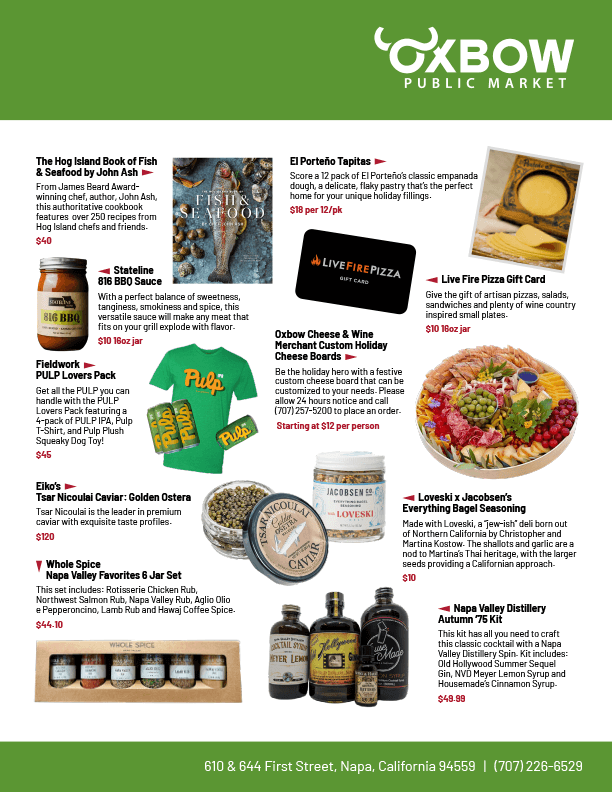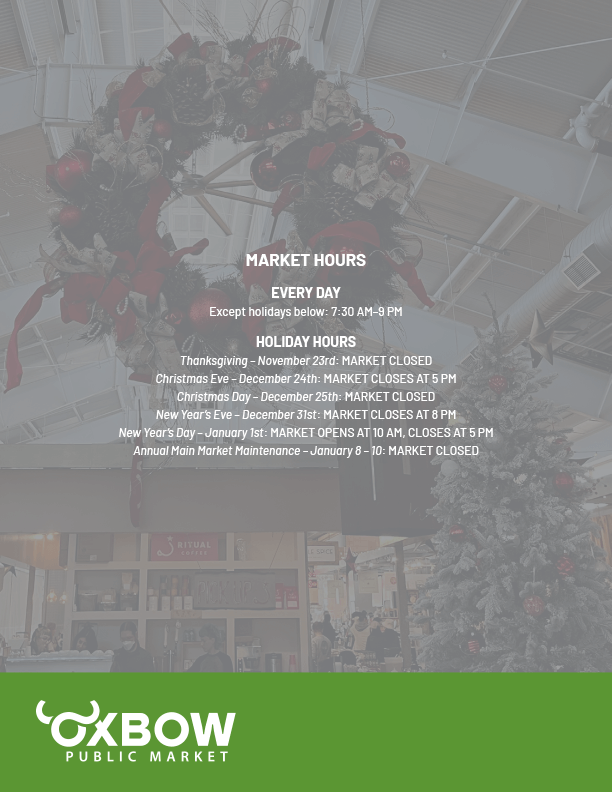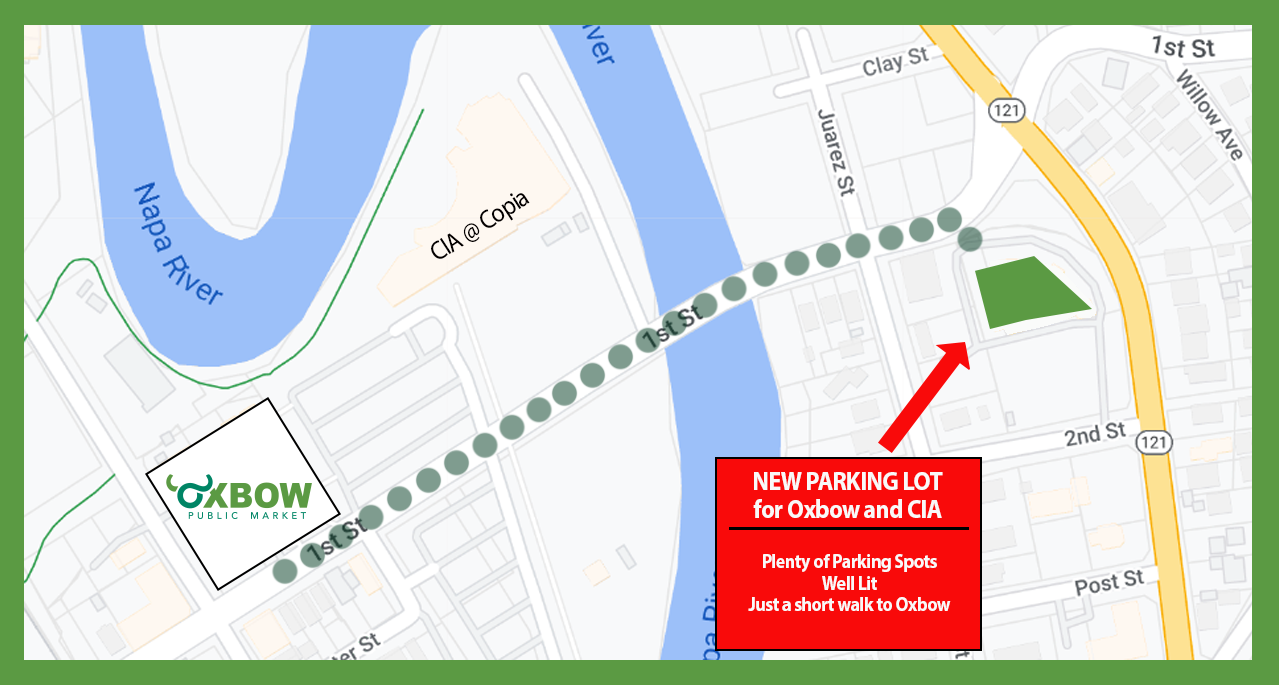 Oxbucks are gift certificates sold in quantities of $25 and can be redeemed at any business in the Oxbow Public Market, including the Annex building.
Each booklet contains 10 certificates worth $2.50 each.
Sign up for The Fresh Sheet
The Fresh Sheet newsletter is focused on bringing to you the most up-to-date and fresh products that are featured by Oxbow merchants on a weekly basis.

EVERY DAY
Except holidays below: 7:30 AM–9 PM
HOLIDAY HOURS
Thanksgiving – November 23rd: MARKET CLOSED
Christmas Eve – December 24th: MARKET CLOSES AT 5 PM
Christmas Day – December 25th: MARKET CLOSED
New Year's Eve – December 31st: MARKET CLOSES AT 8 PM
New Year's Day – January 1st: MARKET OPENS AT 10 AM, CLOSES AT 5 PM
Annual Main Market Maintenance – January 8 – 10: MARKET CLOSED
Copyright © 2023 Oxbow Public Market