(707) 226-7300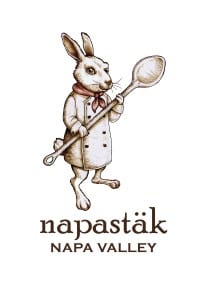 Napastäk Napa Valley is an epicurean boutique created by Lusine and Arthur Hartunian, co-owners of Napa Valley Distillery. At Napastäk you'll find wonderful delectables sourced from Napa Valley and from far-away, exotic lands. We have everything to elevate your cooking and make your table shine! Come taste and explore with us.
The broadest selection of specialty and rare teas in the Oxbow
Locally handcrafted wooden pepper grinders and other unique gifts
100 yr. old Balsamics from Italy
Real and pure maple syrup
Exclusive, limited release chef's knives
Children's enamelware
Local organic jams,
Local shrubs
Delicious flavored balsamic
Locally handcrafted Napastäk pasta – The best ever!
EVERYTHING truffle
Local Napastäk honey
Coming Soon…
RED, WHITE & BUBBLY! Wine is food too! Delicious, food-friendly wines from Napastäk Cellars in Napa Valley. Made in very small batches. Available for tastings and bottle purchases.
THE TEA BAR! A tea experience like no other! Sample, sip and take home some of the rarest and most flavorful teas from all over the world. Sourced directly from the growers, exclusively for Napastäk!
DETAILS
Hours
Open Wednesday-Monday, 9 am-7 pm; Tuesdays, 9 am-8 pm
Website