Kickstart the season with Oxbow Cheese and Wine's Halloween Special Board: "Trick or Cheese" available all month. Their ghoulish offering is packed with delights to scare anyone into eating!
Cheeses include Midnight Moon, Mimolette, & Red Witch along with Prosciutto, soppressata, apricots, figs, pepitas, chocolate covered raisins, olives, cornichons, honey mustard, and @modelbakery baguette. All for $40, pumpkin included.
Orders yours today @ (707) 257-5200 for curbside or delivery.
Nothing like the warm and fuzzy feeling you get from biting into our mouth-watering pumpkin empanada. It's here just in time for Fall and available for a limited time at El Porteño Empanadas at Oxbow Market!
It's finally pumpkin spice everything season! Kara's Cupcakes long-awaited Pumpkin Spice cupcake is now available. While you're picking up a dozen (or two), make sure to check out their festive fall sugar cookies and treats.
Order cupcakes and fall sweets for local delivery and nationwide shipping!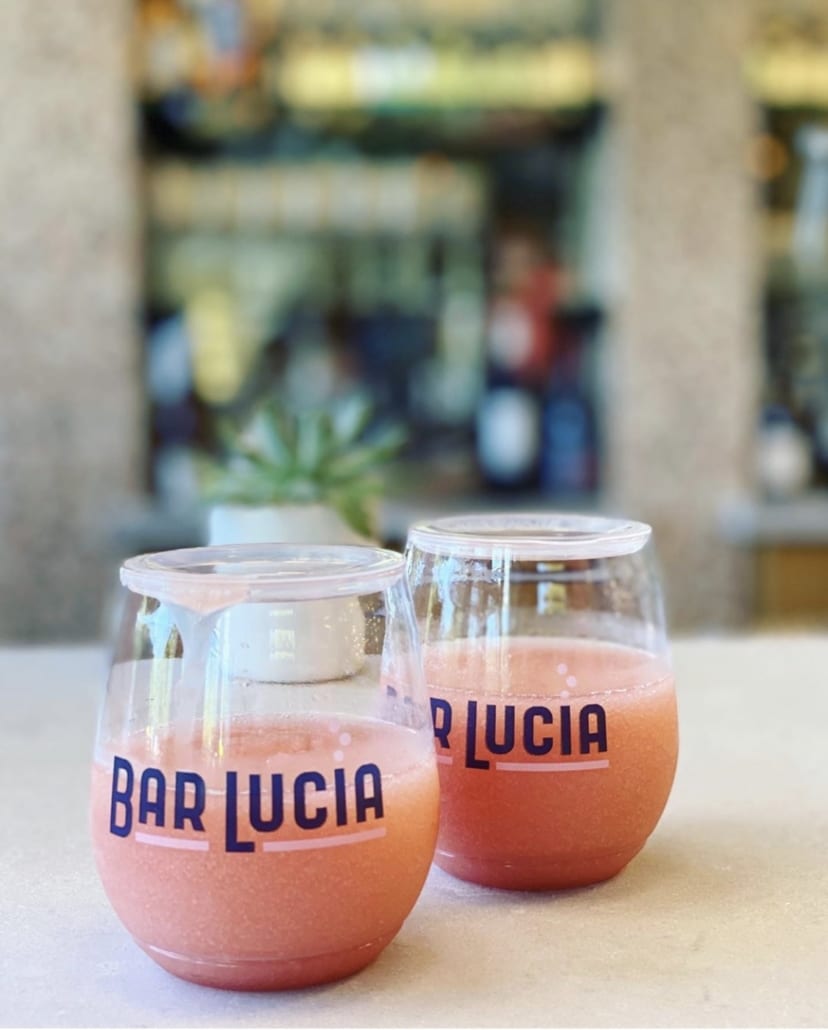 Bar Lucia is serving up everyone's favorite frozen treat to keep cool as we transition into fall. Sip on a frozé at the bar, or order one to go! Whether you enjoy on the patio or from the comfort of your couch, you don't want to miss a glass of the good stuff.
Click here to order your frozé to enjoy in-house or to-go!
Nothing says Fall to Fieldwork Brewing Co more than drinking some fresh craft beer and watching a full slate of football games on a Sunday. 32oz Crowlers and select 4-Packs of 16oz cans available for Curbside Pickup throughout the pigskin season!
In Pumpkin Spice you trust?  Dig into a treat from those who have been at it well before the trend. The Model Bakery has been making wine country's pumpkin pies for generations, but don't take their word for it order your pies and other home-baked, harvest goodies from their 2020 fall menu!
Summer is still here, but Fall is near. Anette's perfectly balanced fruit puree, raw sugar, and a splash of wine Pate de Fruit pieces are freshly stocked. While you might think Anette and her team have only mastered the art of chocolate. These gorgeously flavored bites of flavor are a welcomed addition to the sweet stash and the perfect post-dinner treat.
Napa Bookmine
Things are getting spooky at Napa Bookmine at the Oxbow! Autumn is upon us and the Halloween vibes are strong. Stop by to shop fall essentials like adorable plush pumpkins, cute Halloween kids books, and classic scary stories!
Open Monday-Thursday: 10AM-3:45PM and Friday-Sunday: 9AM – 7PM.