Forget long (and overly crowded) chain store supermarkets. Fresh is the name of the game at Hudson Greens and Goods, stocking only the best and most local vegetables and fruits. Of course, it doesn't stop there. Check off all the items on your holiday ingredients list, including fresh produce, flour, sugar, milk, eggs, and so much more.
Shop safely, quickly, and stressfree with us at Oxbow Public Market.
The iconic holiday flavors of your grandmother's pumpkin pie, your favorite stuffing, or mom's prized green bean casserole are primarily due to a handful of popular winter spices. Here are the top Thanksgiving spices of the most notable turkey day dishes you need to stock up for the holiday season: Sage, Cinnamon, Nutmeg, Pumpkin Pie Spice, Thyme, and Rosemary.
These essentials, along with Salt-Free Turkey Brine, steak rubs, finishing sugars, and signature spice blends, can all be found and freshly ground at Whole Spice in the market.
Free shipping on orders over $75.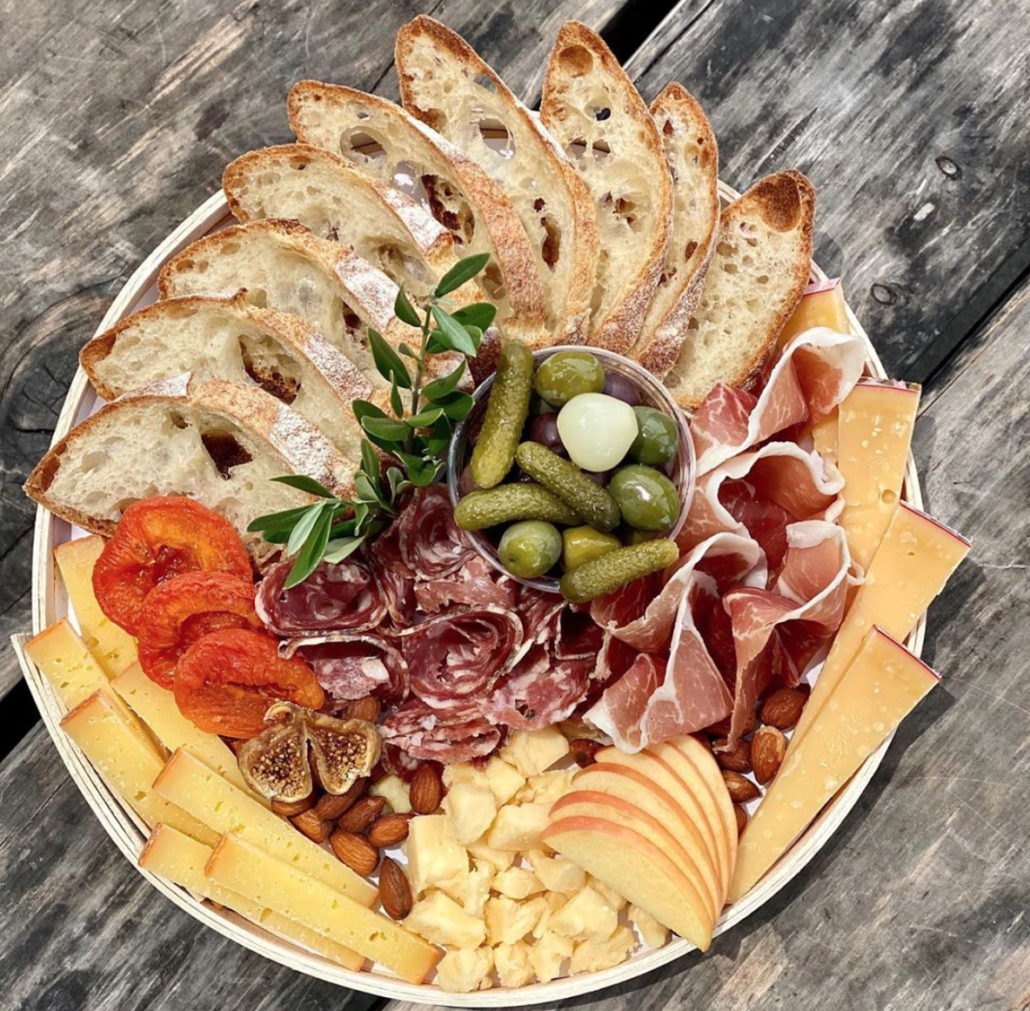 Oxbow Cheese and Wine Merchant
Holiday or not, we're always happy for a reason to order a massive cheese board from Oxbow Cheese and Wine. In addition to picking up cheeses to grate and garnish with, don't forgo a spread to kick off the festivities. A cheese course is a lovely way to start a Thanksgiving meal. It buys the cook extra time to finish the bird and sides or pour him/herself a well-deserved cocktail, and it gives everyone something to snack on. Choose your cheeses or let the experts curate something perfectly paired. Call 24 hours in advance for next-day pick-up at (707) 257 -5200.
Bread isn't the flashiest part of Thanksgiving dinner—when you're trying to fit meat, stuffing, sweet potatoes, and a thousand other dishes onto your plate, the slice bread and butter is always the proverbial cherry on top. Bread is a vital part of the meal—how else will you soak up every drop of gravy or make leftover sandwiches on Friday? The Model Bakery has epi-baguettes perfect for slathering fresh olive oil and make crostinis (pictured above) as well as sourdough, Pain de Mie, rolls, buns, and a litany of sweets (more on that here).
Open their regular hours on Wednesday, November 25th, stop in to get the freshest breads straight from the oven.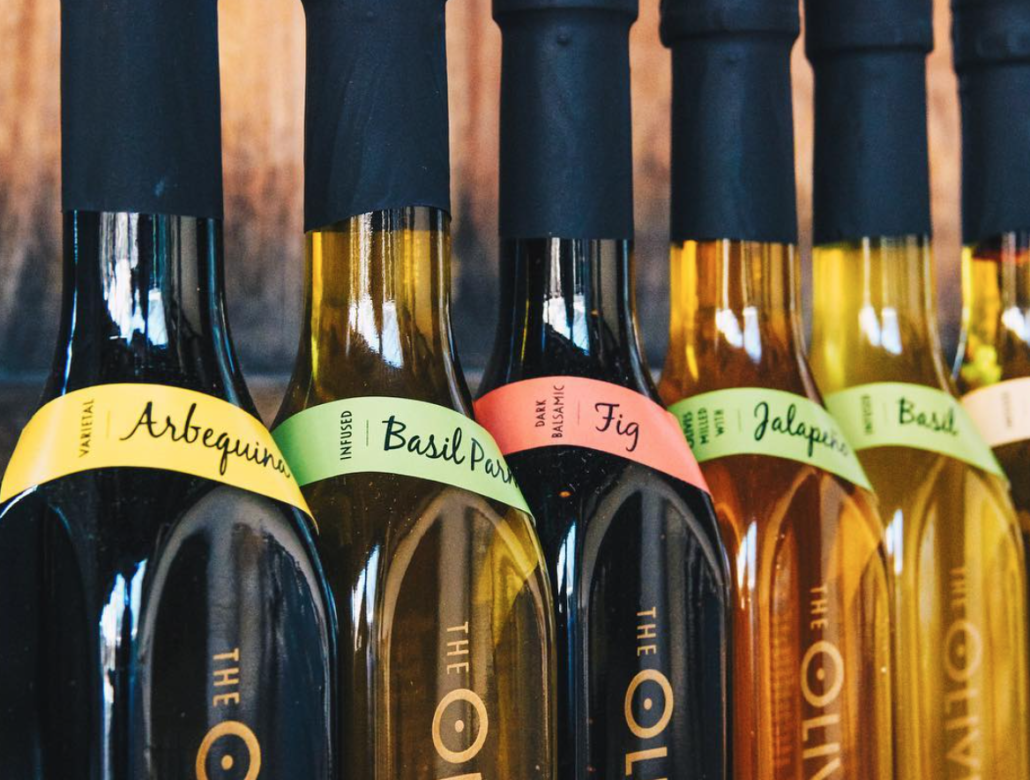 For Thanksgiving, olive oil is flowing in the creative minds and kitchens of chefs and home cooks alike. EVOO elevates holiday flavors without changing the beloved classics. It takes the expected holiday fare and enhances them with a range of flavors and strengths. Where butter may disguise or dominate the natural accents of ingredients, olive oil accentuates and complements them in a pleasantly unexpected way. With that in mind, peruse the shelves of The Olive Press for the perfect bottle or two to add to your arsenal.
Their shelves are full of options but don't miss their limited edition Olio Nuovo — their freshest olive oil of the season available while supplies last. All available for in-store pick-up and nationwide delivery.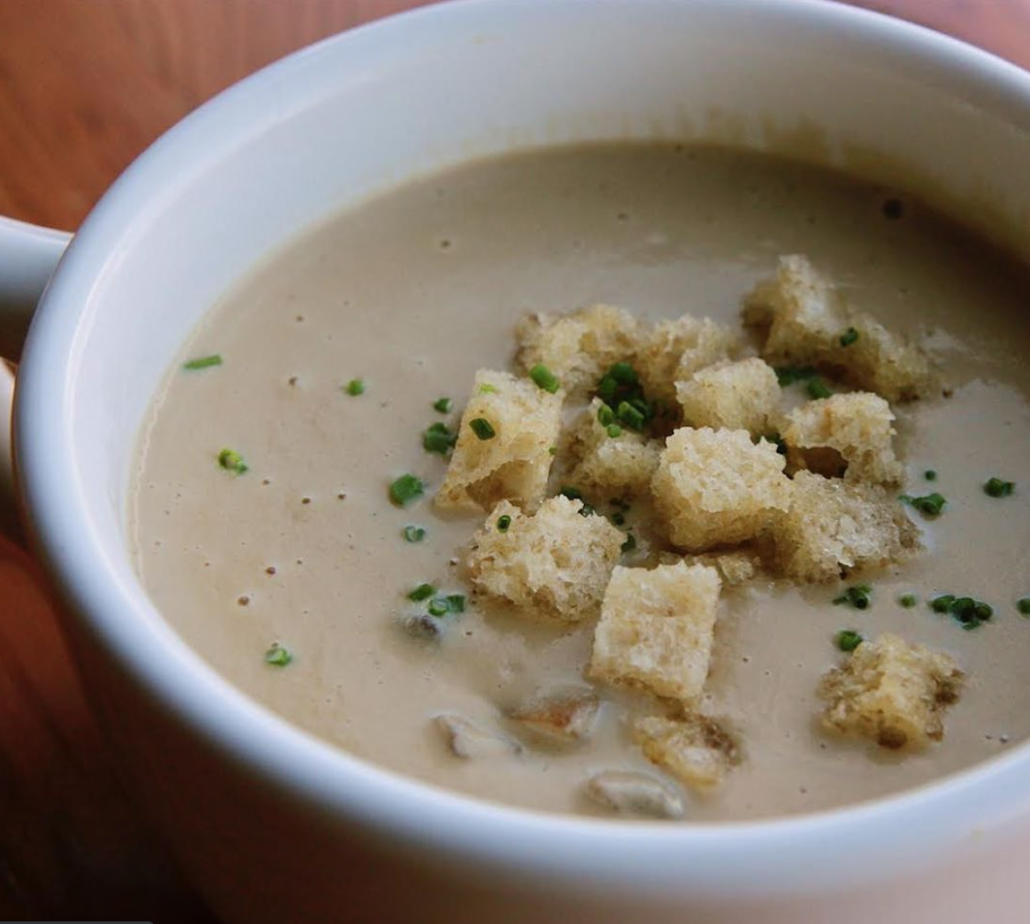 Making everything from scratch is all well and good, but maybe you just want to focus on the main and cut to the chase when it comes to the sides. But of course, you don't want to compromise quality and taste. Don't worry; The Kitchen Door will come through in the form of their Thanksgiving Fixin's To Go Menu. It's all there but the bird.
Build your own Thanksgiving
Chef Todd's Famous Mushroom Soup…………. $23 qt
Sourdough Stuffing…………….. $10 qt
Peppercorn Gravy…………….. $8.50 pt
Fresh Cranberry Sauce………………$8 pt
Mashed Potatoes……………. $9 qt
Roasted Root Vegetables……………… $8.75 qt
Pre-order only by 5 p.m. on Monday, November 23rd.
Contact: tim@kitchendoornapa.com or eddie@kitchendoornapa.com, 707-226-1560
Pick-up: Wednesday November 25th