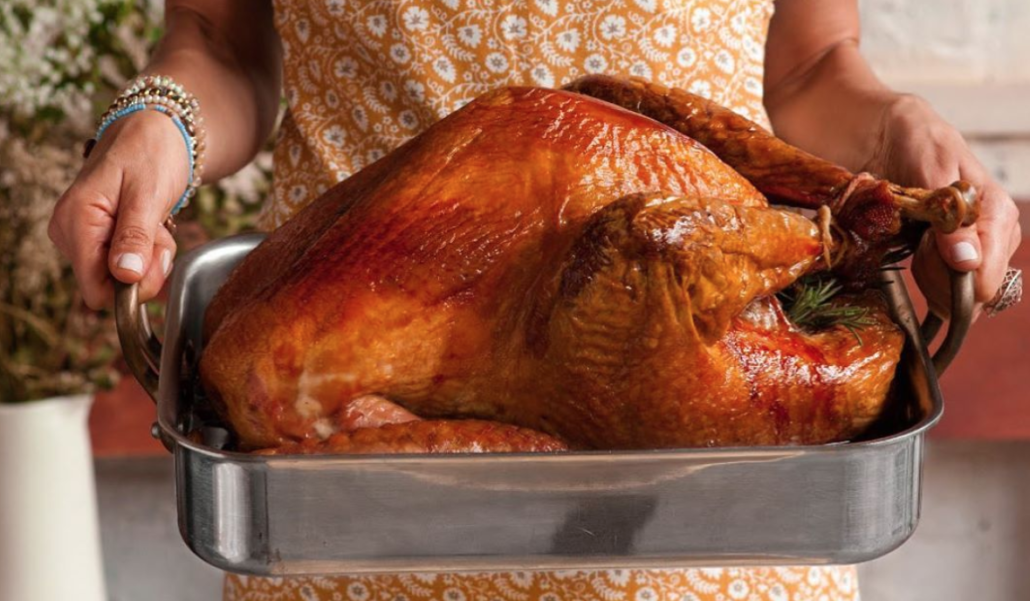 Each year at The Fatted Calf, they excitedly await the arrival of their truly heritage turkeys from Good Shepherd Ranch. Good Shepherd Ranch turkeys are pasture-raised on the Kansas prairie. They are naturally mated, slow-growing, vegetarian-fed, antibiotic and hormone-free, always fresh, never frozen, and richly flavorful. They are now accepting pre-orders for these amazing birds and all of their Thanksgiving specialties. To place your turkey pre-order for pick up at the Napa location, email napashop@fattedcalf.com or call (707) 256-3684.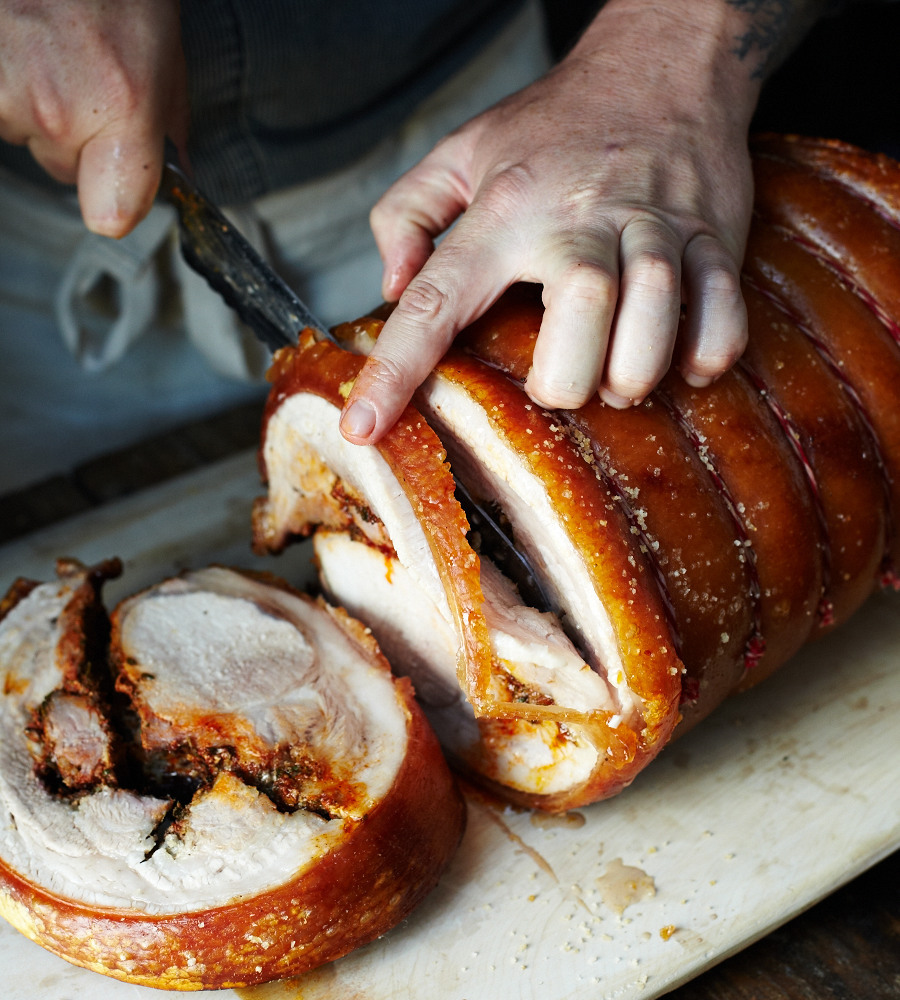 The Fatted Calf – other options
While turkey orders take center stage for Thanksgiving, Fatted Calf also has a host of other holiday offerings beyond the big bird. Our turkey brine kits make easy work of seasoning. Rich, golden turkey broth is essential for making gravy or braising turkey legs. Bulk sage and onion sausage make excellent stuffing. Bourbon and chestnut honey glazed ham is ready to heat, slice, and serve. Stuffed quail and duck are delicious and simple turkey alternatives for a smaller gathering. From platters of pâté and salami to tubs of leaf lard for perfectly flaky piecrust, Fatted Calf has all of your meaty Thanksgiving needs covered!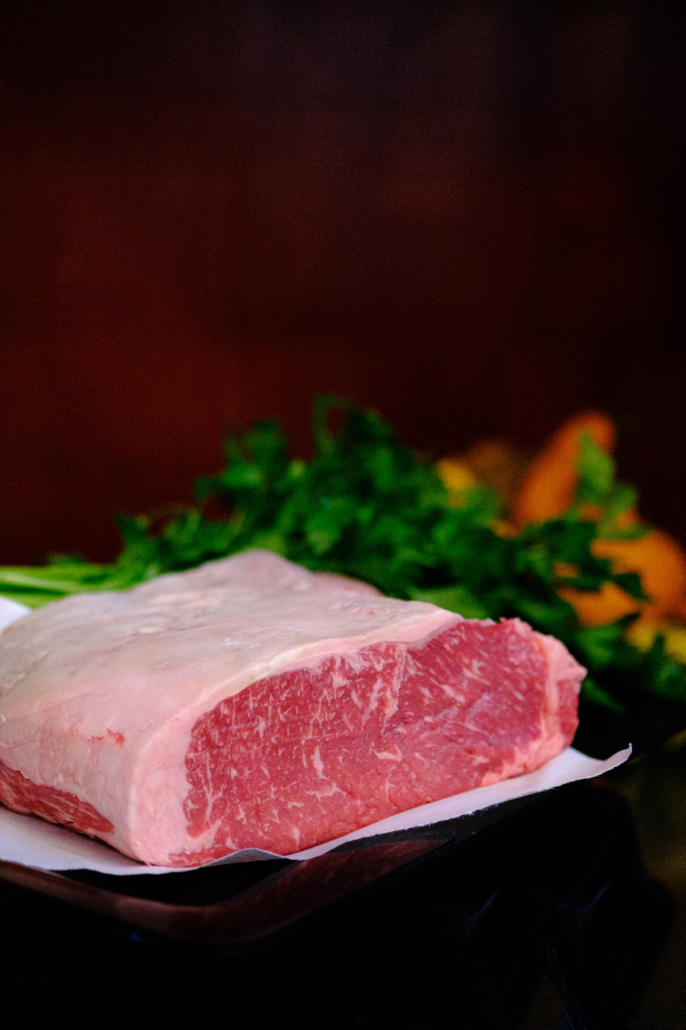 Beef might seem an unorthodox Thanksgiving main, but don't discount it just yet. Beef cuts are delicious and varied; some cook in no-time and can be served in an elegant and beautiful way to be carved or cut at the table. We're so lucky to have family-owned and operated Five Dot Ranch call Oxbow Public Market home. If you're craving the red meat, good luck choosing from options like Dry Aged Bone-In New York, Porterhouse, and Tri-tip roast to Filet Mignon and T-Bone Steak. For Thanksgiving, they will be offering a New York Roast Special that feeds 4-6 people and comes with a seasonal recipe with purchase. They are available to order in the shop now until November 25th.
Inspired this holiday but don't live local? Visit their website to shop for some of the most popular beef cuts and beef boxes! If you are indeed a local, they are also doing curbside pick up and deliveries within the Napa city limits.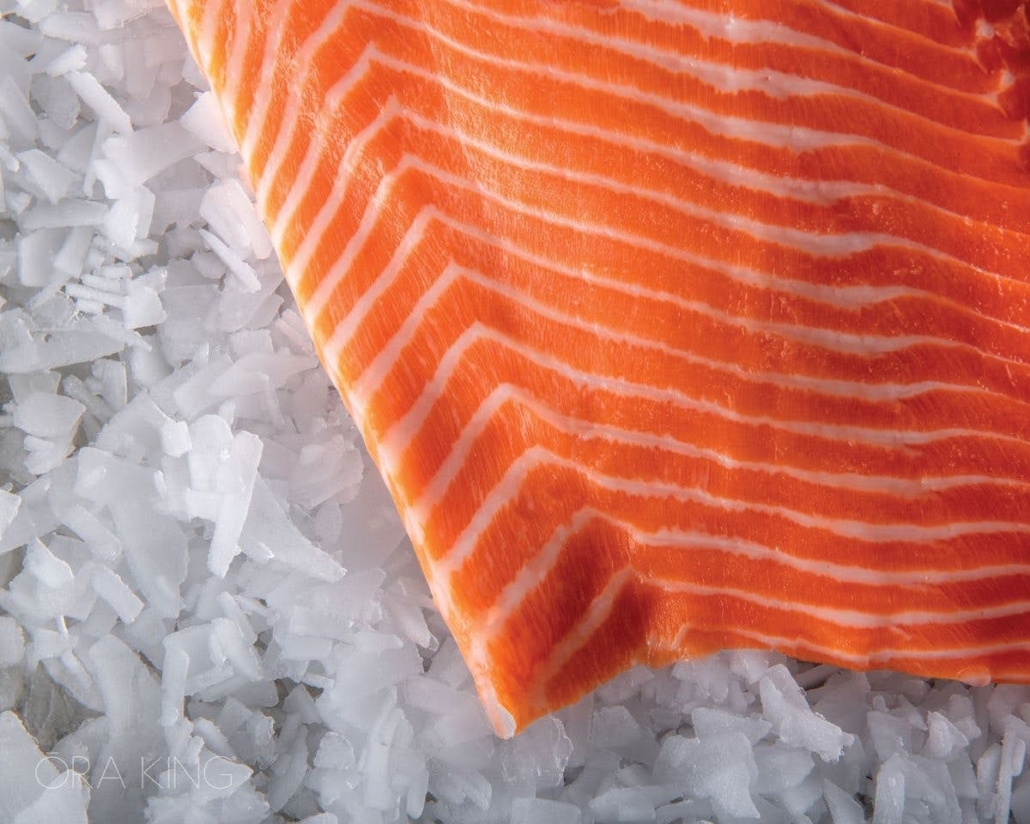 Here's something you might not know. Originally, seafood was a big part of Thanksgiving. Settlers of America first came to New England, where to this day, shrimp, oysters, and seafood, in general, is a main staple. In fact, we wouldn't even recognize a traditional Thanksgiving dinner from back then. Forget rolls and biscuits. You had hush puppies and porridge with your fish and oysters!
Meaning, if you deck your holiday table with the freshest seafood, you wouldn't really be that untraditional. Eiko's Hawaiian Fish Market is always stocked with the freshest Ora King Salmon, Tuna, Shrimp, and Scallops, available daily. Looking for a specialty fish, they'll need 24-48 hours' notice and sushi platters for the holidays are 24 hours in advance as well. They offer delivery on orders over $250.00.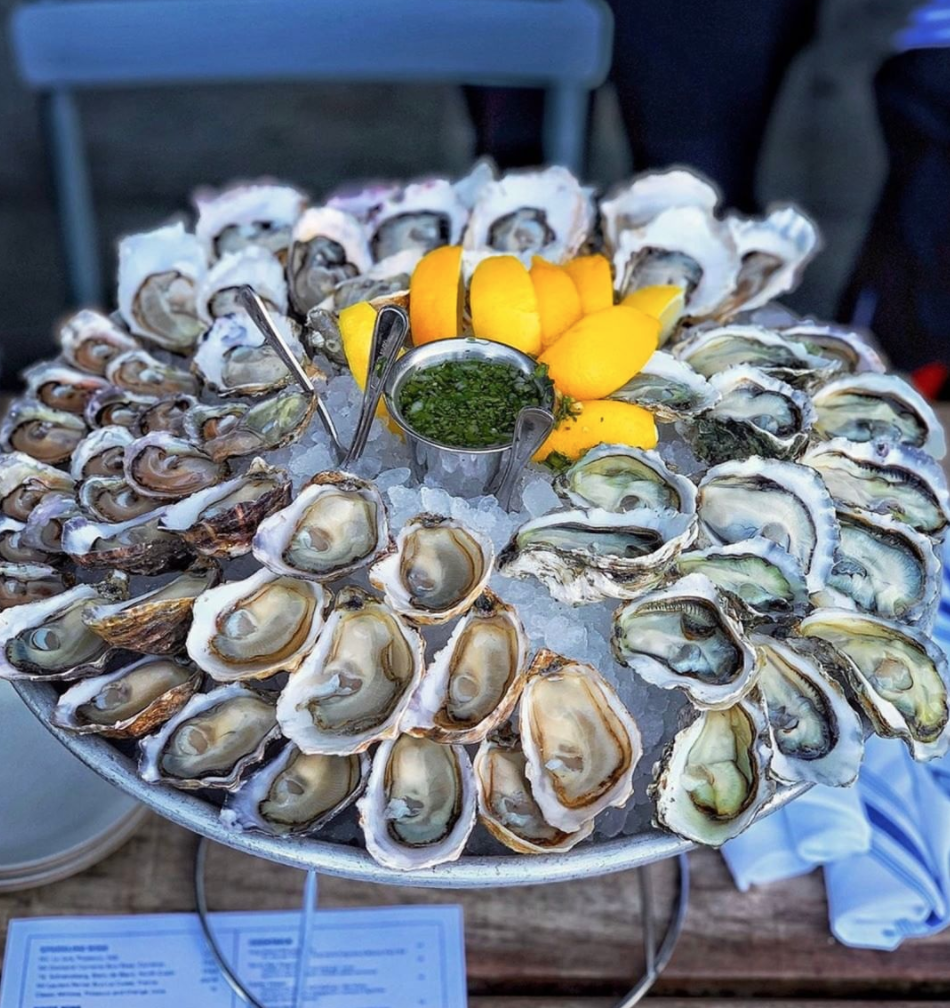 Oysters made a showing at the first Thanksgiving and by the turn of the century, oysters were still a Thanksgiving standard. They were on Thanksgiving menus everywhere from New York City's Plaza Hotel to train dining cars, in the form of soup, cocktails, and stuffing.
Here in Napa Valley in 2020, we like them raw, on ice, and from Hog Island Oyster Company. Have these babies shipped directly to your door. The last day to order on time for Thanksgiving is November 23rd for overnight for delivery on November 25th via FedEx.
If you're local, pick-up is available with 24 hour lead time. They're also offering oyster + shellfish for direct pick up from the Hog Island Oyster Bar in Napa on Wednesday 11/25, pre-orders can be made here. Browse their selection of Hog Island Oysters, Manila Clams, and Tomales Bay Mussels – ready to take home and shuck.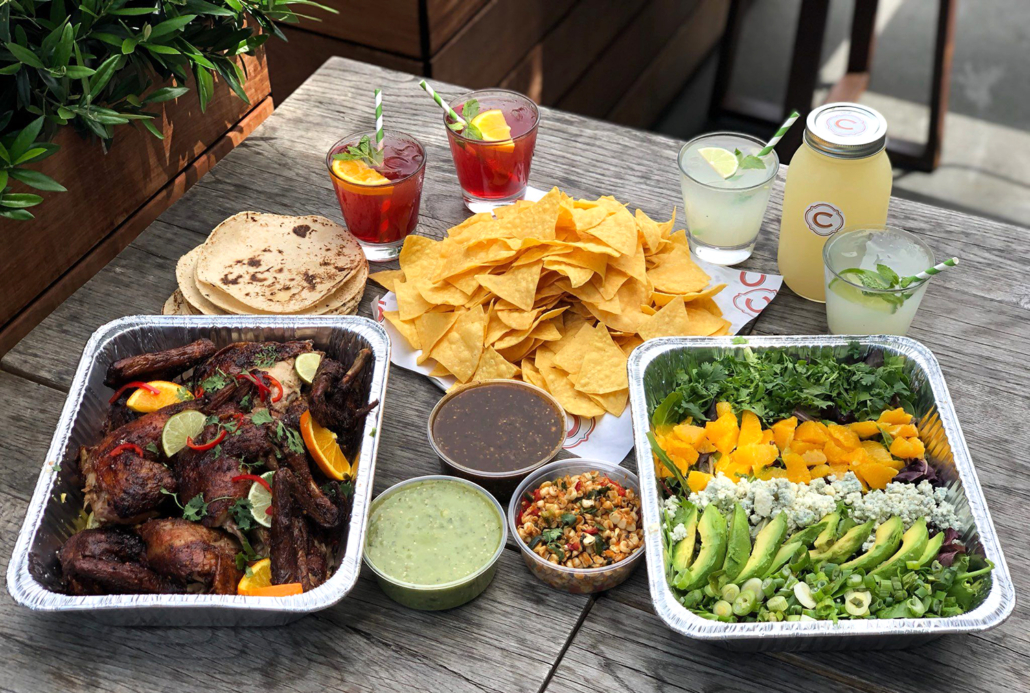 Give your menu a new twist with the help of C CASA! Holiday pre-orders include Rotisserie Chicken or Duck Platters, Enchilada trays, Salad trays, Cranberry salsa by the pint, Heirloom Roasted Potatoes by the quart, Carnitas by the pound, and their infamous housemade White Corn Tortillas, plus Salsa Bars and chips, and margaritas. Look for more details coming soon to the C CASA website!