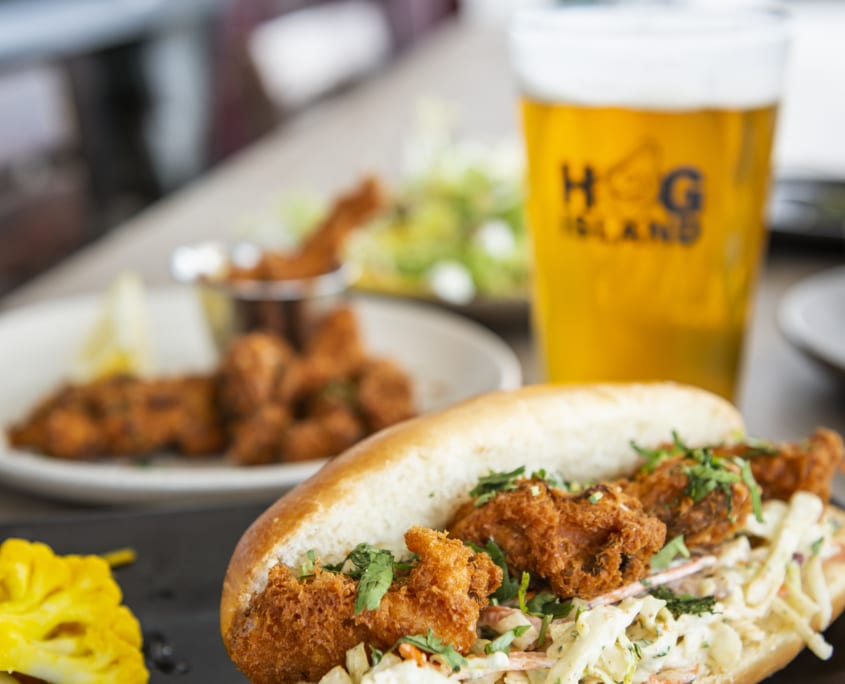 When it comes to sandwiches in New Orleans, there is one that rules them all – the po'boy. But when you find yourself in Napa Valley hankering for a flavor of The Crescent City get satiated at Hog Island's Oyster Bar and their new take on the classic oyster po'boy. Featuring crispy, crunchy beer batter fried oysters and a zesty Old Bay aioli slaw piled high on a soft torpedo roll. Grab a nice cold beer, this stack of delicious, and enjoy on the riverside patio!
Have you tried Herb-Infused Olive Oils? At The Olive Press, they hand-harvest locally-grown herbs, dry them in the sun, then infuse them in pure extra virgin olive oil. These beauties pack a fast, fresh, and incredibly flavorful punch and are the perfect way to freshen up any springtime recipe! Try them all, from Fresh Basil to Rosemary and everything in between!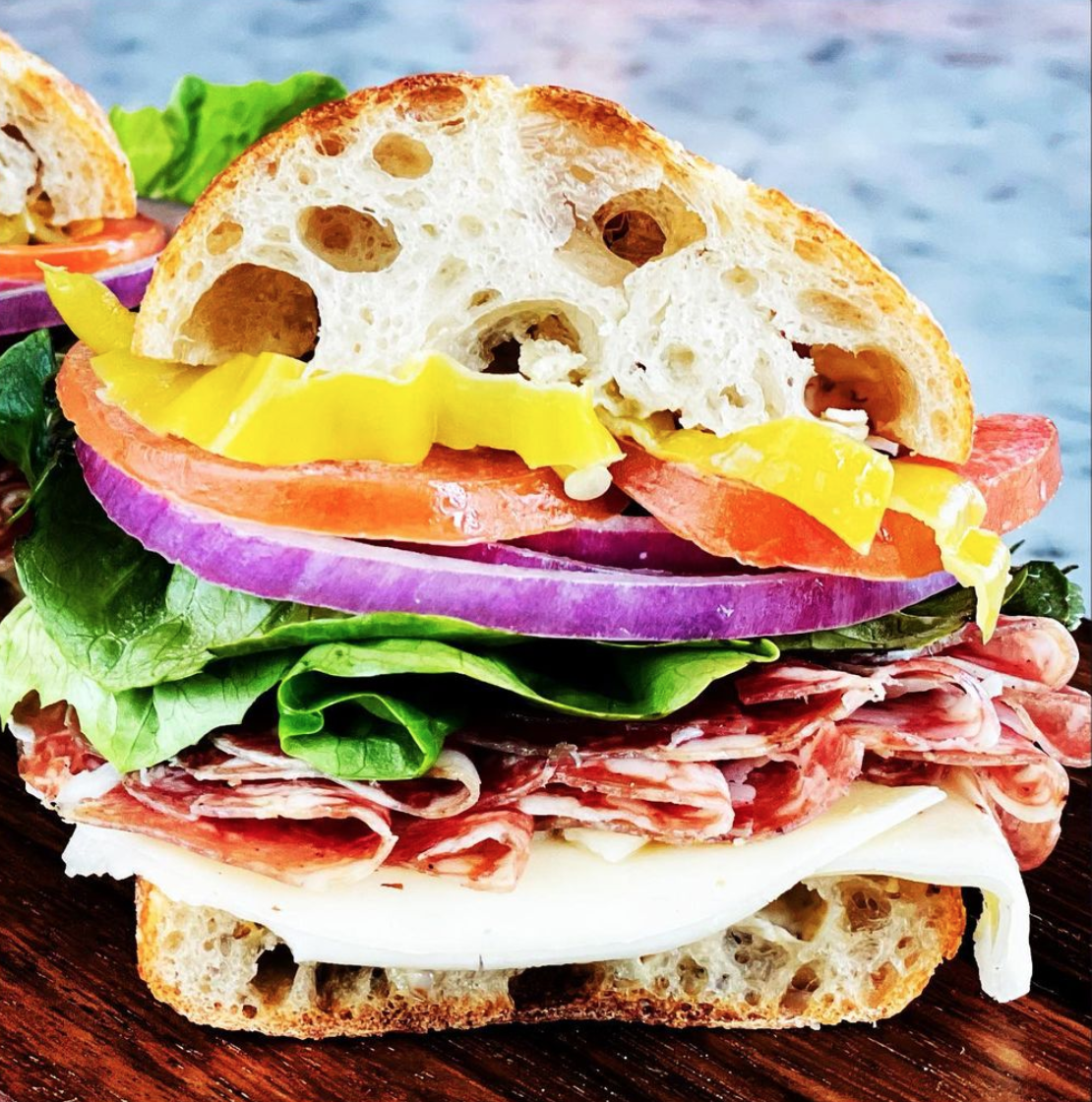 When it comes to sandwiches you aren't really making one, you're building one. It's all about good bones to guarantee ultimate tastiness, when in doubt, rely on the experts. Oxbow Cheese & Wine's take of the Italian Sub, dubbed "the Italian Job", comes packed with flavor and of course, deliciousness! Sandwiched between two slices of a Model Bakery baguette are thinly sliced soppressata, provolone cheese, red onion, pepperoncinis, tomato, crispy lettuce, aioli, then doused with olive oil and balsamic vinegar.
Be a wise guy (or gal) and get this Italian Job done, order yours today! (707) 257-5200
You might have your sights set on savoring an English Muffin or two when you arrive at Model Bakery but don't order so fast. The perennially cute endlessly giftable, meringue-based confection that is the macaron just landed in the bakery case! They've whipped up two versions for you to lust after; raspberry with white chocolate ganache and chocolate with chocolate ganache. Scoop up a second order (because we know you're still getting those muffins)!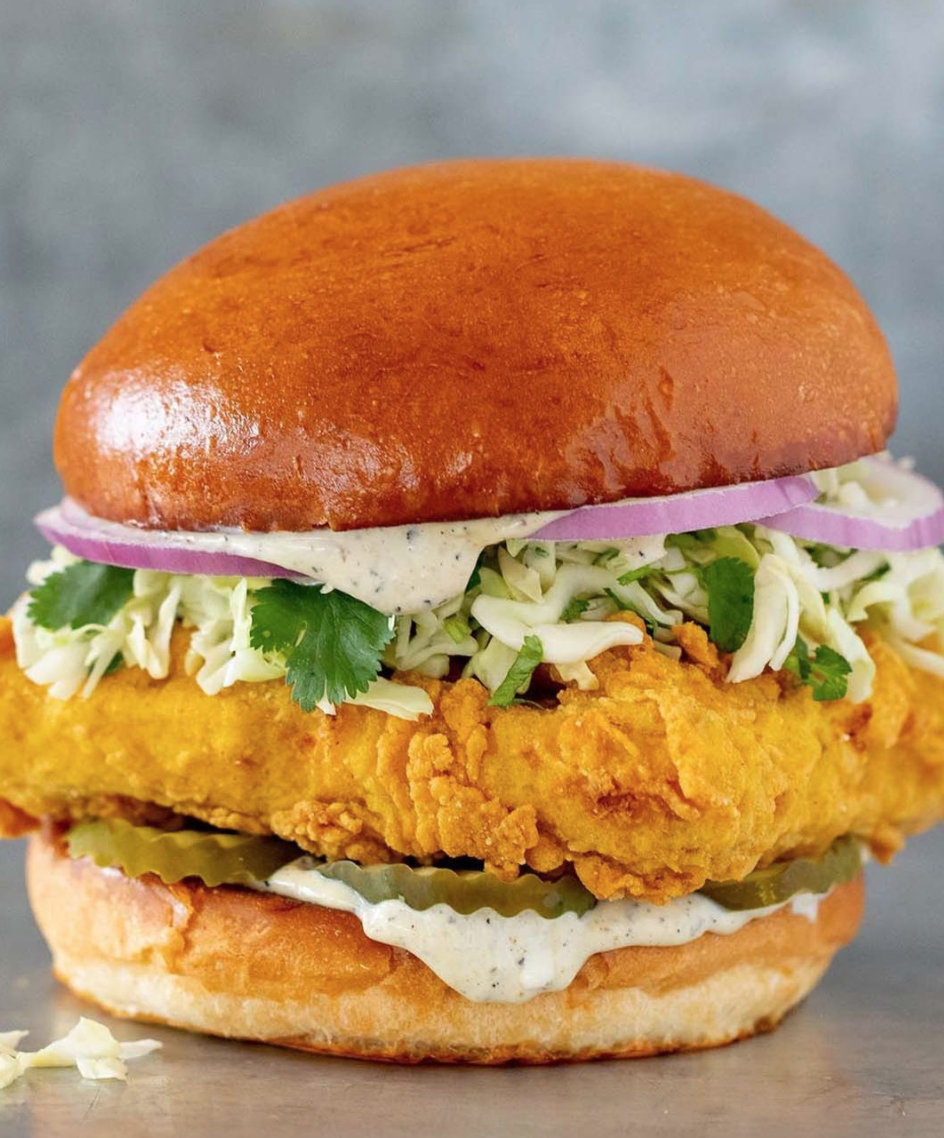 Ranging from silken and creamy to firm and chewy, tofu comes in many forms and is prized around the world for its versatility. Get ready for it to be known for its delectability. Introducing Gott's Roadside's new Crispy Tofu Sandwich: Hodo Foods organic tofu, a Cuesa farmers market fave, fried crisp and served with green cabbage & cilantro slaw, red onion, dill pickle and charred jalapeño mayo on a toasted egg bun. Give it a try and let us know what you think. It's going to change the way you think about tofu.
Two favorites are back and ready for Spring sippin'!
Deepest Greenest Double IPA features Citra, Vic Secret, and Idaho7 hops and checks in at 8.2% ABV.
Destructive Devices Westcoast IPA is 6.3% ABV and made with Citra, Enigma, Amarillo, and Simcoe hops.
Both beers are now available for taster pours and by the glass at their Taproom. They are also available for Pickup and Home Delivery. Head over to FieldworkBrewing.com to get started.
Brent Madsen, Master Chocolatier at Anette's Chocolates has been having fun with BARS!
Two new deliciously decadent extra-large chocolate crispy bars:
Whatchamacallit Crisp and Milk Chocolate Crunch Bite Bars.
If you like The best Indonesian Marshmallow combined with 60% dark chocolate and crunch — these are a must-order.
March is Women's History Month and Napa Bookmine is celebrating with these great kid's books about inspiring women from the U.S. and beyond! Celebrate the arrival of spring and get inspired by women who have paved the way for future generations. All books available at Napa Bookmine at Oxbow or online at
napabookmine.com

.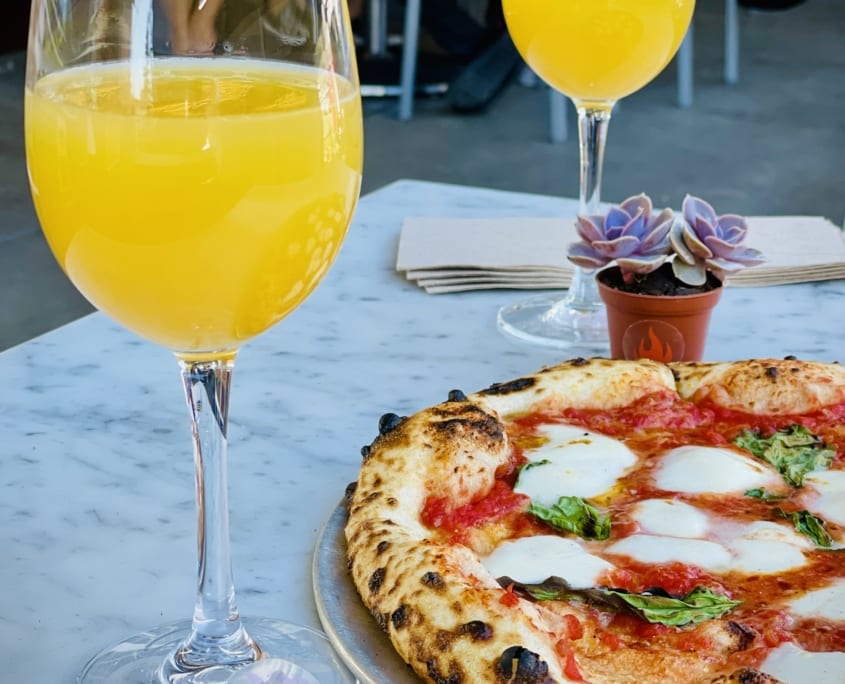 Whether it's generous slices of pizza, refreshing spring salads or delightful small plates they always call for a libation to wash it all down. Live Fire is answering the call for their weekend diners with Mimosas!
Grab your pod, head to the market and keep the good times pouring.